Online 6: Week Weight-loss Programme and 10 Week Menopause Programme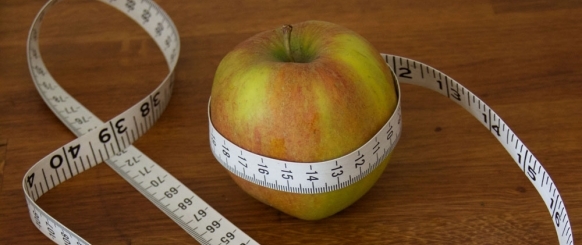 Our 6: week online weight-loss programme has been designed specifically to help you lose weight in a safe and healthy manner.
Your life today is essentially the sum of your habits
What you repeatedly do (what you spend your time doing or thinking about doing each day) shapes the person you are
Every week has a different focus to help you create new positive lifestyle, fitness and nutritional habits that will form your new way of living. You will get weekly goals to follow which are not stressful and do not leave you feeling deprived. Our goal is to boost your energy levels, improve your fitness and strength, educate you on food choices and help you to drop weight without focusing on dieting. The programme is holistic, we talk a lot about all aspects of weight gain including: food intolerances, stress, sleep, fasted cardio and reflection. You also will receive one-to-one advice weekly which makes this whole process personalised as one rule does not fit all!
What will you receive?
Every week you will receive a pre-recorded video that talks you through the goals for the week and why you are following them. We also talk you through all the exercise programmes and the yummy recipes.
You will receive a PDF doccument that supports this recording. It contains all the information, workouts with pictures and recipes.
You are encouraged to email a 3-day food, mood and exercise log to us each week so that we can give you individual feedback to help keep you on track and it keeps it personalised.
You will receive access to pre-recorded workouts at the start of the 6: weeks.
Pricing;
This programme is £160.00 for the 6-weeks and you also get a discount off our monthly zoom class pass if you decide to join these as well.
For more information please email; info@gemmafitness.co.uk
10 Week Natural Menopause Course
We have teamed up with the Nadarra Process to create a holistic programme to help you overcome your symptoms of the menopause naturally.
We took all the most powerful information, therapies and knowledge and distilled them down into this 10 week course.
Symptoms this course helps with:
Weight Loss
Hot Flushes / Flashes
Anxiety and Stress
Sleeplessness
Exhaustion
Brain Fog
Poor Memory
Lack of Intimacy
Empower yourself with this course, Have a happy, healthy menopause.
The process combines, Nutrition, mindfullness, EFT, Sleep therapy and much much more!
Pricing:
The programme is £147.00 for the 10-weeks and the course is online.
"I tried to remain as active as I could during the COVID-19 lockdown, but I was really struggling to maintain my weight due to reduced activity. The change of routine really threw me off and I realised that I had become too sedentary during the day. I also realised that the activity that I was engaging in was not enough and I needed to look at my food intake as well. Gemma's 6-week course helped me to establish new habits and routines, to work more activity into my days, as well adopt healthier cooking and eating practices. Throughout the course I felt supported and informed. Gemma explained why certain changes were recommended and incrementally introduced weekly goals so that it always felt achievable. I reached my personal weight goals and my mood and stress levels have improved due to taking part in the course. The best part thing is that what Gemma taught us feels sustainable, so I can maintain my activity and weight going forward."   Fiona did amazingly well over the 6-week programme and was a pleasure to work with. She achieved half a stone weight-loss, 8 inches off her waist, and 7 inches off her hips. This is so inspirational and shows how just making a few positive changes to habits and lifestyle can make such a big difference. 

Fiona MacNeill
'I couldn't recommend Gemma's 6 week programme enough. I lost over a stone, am so much more toned, I've never been fitter and I'm delighted with myself. I have so much more energy too and this kicked in from the first week. Gemma's guidelines are straightforward and easy to follow and really focus more on an abundance of healthy food rather than restrictions. The habits this programme have helped me form will definitely stick and I really feel completely re-educated and motivated. Gemma's personalised feedback is really informed and just spot on in terms of results. I have a baby and toddler and really thought I would never lose the weight I put on in two consecutive pregnancies. This programme has really transformed how our family eats.' Catherine did so well over the 6-weeks and really embraced everything that I asked her to do. She lost a total of 7kg, inches off her measurements and also halved her fitness test results.

Catherine Everett