Nutritional Therapy Brighton & Hove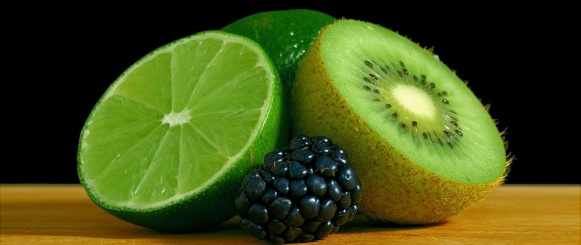 In order for our bodies to function well, we need the right balance of foods and nutrients. Unfortunately if we do not get these, or our bodies to not utilise them correctly, we can end up in ill-health and feel all kinds of unwanted symptoms. In addition aspects such as stress, environment, toxins and poor diet can deplete us of these vital nutrients and this can also have an affect on our physiology.
Nutritional therapy is a science that seeks to underpin chemical imbalances and works with both foods and nutrients to work towards optimum health, wellbeing and performance. The imbalances in a person's physiology, can mainifest in many different ways including: PMS, IBS, skin conditions, migraines, depression, pain etc. This is where the personalisation of Nutritional Therapy can really help you to get to the root of your symptoms.
I decided to study Nutritional Therapy at the Institue For Optimum Nutrition as I personally struggled with systemic dermatitis from the age of five and was hospitalised in my late 20's. After working holistically with identifying underlying biochemical imbalances, nutritional and lifetsyle drivers of my condition, I have now been off steroid creams, antibiotics and free of eczema for six years. This demonstrates how powerful the therapy can be as it really looks into what may be going on underneath the symptoms and uses the latest tests and research to determine what may be beneficial for a person. It is highly individualised and does not use the 'one size fits all' scenario!
I am now really passionate about helping other people to identify why they may be experiencing the symptoms they are and to help them heal. It is a really nice positive exploratory process that uses functional tests, to get to the bottom of symptoms and make nutritional and lifestyle changes to help improve overall health.
I am extremely interested in sports nutrition and how the foods we eat can benefit performance, recovery and support the immune system. I work alongside the mentoring team at Sussex University to support the Sports Scholars with their Nutrition. The main focus is to support their training, competition strategies, recovery and immune systems though nutrition.
I also focus on digestive health, and female health and work alongside the Nadarra Process supporting women through the menopuase.
Health Optimisation through Nutitional Therapy;
Before your consultation you will be sent a questionnaire to be completed which covers a full functional health check. This gives me a chance to learn about your health history, current health status and gives me time to make sure I have researched to create you a specific targeted protocol. You may also be asked to provide any recent test results (blood test, stool test etc) that you have completed with your GP.
During your consultation we will go through this form in more detail to assess potential clinical imbalances, talk deeper about health history and family history of specific symptoms and we may speak about running some functional tests so that we can see what is actually going on biochemically.
After your consultation, you will receive a protocol to follow that supports you holistically and fits in with your lifestyle. This may include an eating plan, recipes, stress management advice, exercise advice and if appropriate supplements.
Prices:
Nutritional Therapy Consultation; 1.5 hours £120.00
3 Month Contract: One Nutritional Therapy Appointment a month for three months and email support in between £450.00
6 Month Contract: One Nutritional Therapy Appointment a month for 6 months and email support in between £825.00
If you decide to do any of the functional tests advised there will be additional costs but these will be discussed in your sessions and this is the same with advised supplements.
I am a Registered Nutritional Therapist having gained a Diploma in Nutritional Therapy at the Institute for Optimum Nutrition, I am a member of the British Association for Applied Nutritional Therapy (BANT) ads well as being registered with the Complementary and Natural Healthcare Council (CNHC). I also keep up to date with regular CPD and am currently studying with A.F.M.M.P.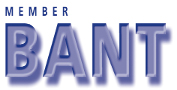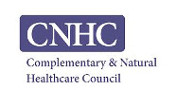 My journey with Gemma started in April 2010 where I weighed 102kg, and as a type 1 diabetic my main aim was to lose weight. I initially found it very hard, as I did not have the will power to continue being healthy and I did not listen to Gemma and her advice. Then during the summer months of 2010 I started to listen to her more attentively as she encouraged me to log down what I was eating. The training became more intense as I had signed up to do a mountain summer challenge for July 2011. She has been an excellent personal trainer and continued to push me towards my goals, which I never thought could have been possible last year. My diabetic control has pleased my doctors as it has been controlled the best in my 10 year history of diabetes. My last weigh in was 81.5kg.

Neel