Rehabilitation Training for Injury rehab and prevention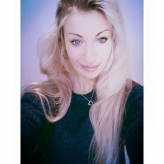 Alice has been attending my Insanity and spin classes at Sussex University since September 2015. I noticed that she was starting to miss a few and when I found out she was suffering with knee pain I suggested we spend some time together to figure out the problem. I took Alice through a full movement screen and it became clear that a lot of the problems were coming from the arches in her feet and her hips.
I devised a programme that she could do at home over the Christmas Holdiays to correct the imbalances we found and to alleviate the knee pain. I was so happy to hear by then end of the Holidays she was experiencing less pain. Now Alice is back to Insanity, spin and can run without pain. She is still dedicated to the exercises and is getting stronger every week.
'I had been suffering with inwardly rotating knees or 'knocked knees' since I was a teenager. Gemma took the time to show me a series of exercises to complete every day and provided me with a personalized program. When combining these with strengthening exercises for my legs, the results were remarkable! My knees appear to have realigned themselves, and they improve every day as I continue to do the exercises. This has improved my running form, balance and coordination. Thank you Gemma!'
Alice Hill